I had a GREAT Mother's Day!
Church was wonderful. All the children sang duing our main meeting and it was BEAUTIFUL!
After church my parents, my brother and we went to one of our favorite restaurants... The Claim Jumper. Delish!
As per usual, no Mother's Day pics. I swear, I don't know why I never get any. UGH! Next year... right!
We gave my Mom the best gift ever.
A DIGITAL PICTURE FRAME! She LOVED it. 170 pictures of her family in one frame... a dream come true for her and my Dad.
Besides the most perfect homemade cards and gifts from the children, I got the most AMAZING gifts from Dan.
He got together with Ken, Michelle's husband (my fab friend) and they bought us a AMAZING day at the spa package at John of Italy. An hour massage, an hour facial and and hour of foot reflexology. Then lunch and shopping afterwards. Are you kidding me??!?!?!?!?!!!! How freakin' awesome are those boys of ours. Michelle, we are lucky girls!
Dan also bought me this little baby...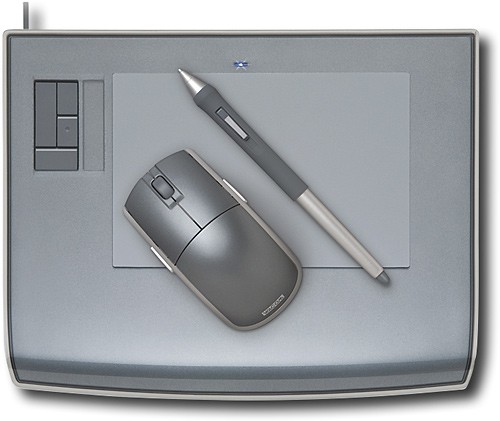 Wacom Intuos3 Professional 4" x 6" USB Tablet with Cordless Pen and Mouse
SOOOOOOOOOOOOOOOOO fun! I can't wait to start using it. Thanks, Dan! I LOVE you!